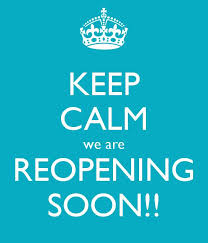 We are re-opening soon!
28-05-2020
Following government's announcement today, we are pleased to confirm that we will start seeing patients from Monday the 8th June.
Those with urgent dental problems will be prioritized.
It is also likely that some treatments will be available before others as there are different PPE requirements for different treatments. We have also made changes to our premises and implemented a unique patient journey  due to the need to respect social distancing and enhance safety as much as possible.
Both new and existing patients can now book their check-ups online via the link below :
https://secure.dentr.co.uk/greenwich-dental-health
We thank you for your understanding & cooperation.
See you soon!
BACK TO NEWS